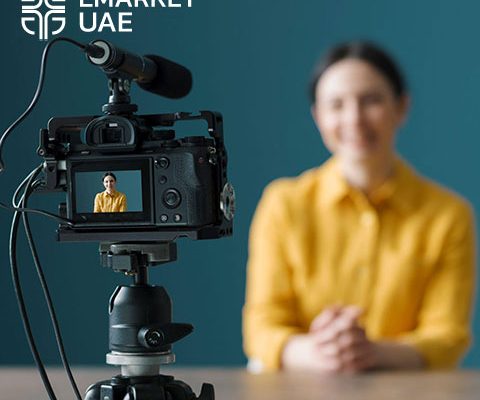 In the age of social media, influencer marketing has emerged as a powerful strategy to connect with audiences and drive brand growth. By partnering with influencers who have a loyal and engaged following, businesses can tap into their influence to expand their reach, build credibility, and increase brand awareness. If you're looking to leverage the power of influencer marketing, here are some key steps to help you get started:
Set Clear Objectives: Before diving into influencer marketing, define your objectives. Whether it's increasing brand visibility, reaching a new target audience, or driving conversions, having clear goals will guide your influencer selection and campaign strategy.
Identify Relevant Influencers: Research and identify influencers who align with your brand values, target audience, and industry. Look for influencers who have an engaged following and whose content resonates with your brand's message.
Build Authentic Relationships: Cultivate genuine relationships with influencers by engaging with their content, commenting, and sharing. Take the time to understand their content style and audience to ensure a strong alignment with your brand.
Collaborate on Engaging Content: Work closely with influencers to co-create content that showcases your brand's values and resonates with their audience. Give influencers creative freedom while ensuring the content reflects your brand's messaging and objectives.
Track and Measure Results: Use tracking links or unique discount codes to monitor the performance of influencer campaigns. Measure metrics such as engagement, reach, website traffic, and conversions to evaluate the success of your collaborations.
Leverage Different Types of Influencers: Consider working with a mix of macro, micro, and nano influencers. Macro influencers have a large following, micro influencers have a more niche audience, and nano influencers have a smaller but highly engaged following. Each category offers unique advantages depending on your campaign goals and budget.
Harness User-Generated Content (UGC): Encourage influencers and their followers to create user-generated content that features your brand or products. UGC adds authenticity to your marketing efforts and helps amplify your reach through the influencers' followers.
Build Long-Term Partnerships: While one-off influencer collaborations can be effective, building long-term partnerships creates a sense of consistency and trust. Nurture relationships with influencers who align with your brand values and have a genuine interest in your products or services.
Comply with Disclosure Guidelines: Ensure influencers clearly disclose their partnership with your brand as per relevant advertising regulations and guidelines. Transparency builds trust and maintains the authenticity of the influencer's recommendations.
Monitor and Adapt: Regularly monitor the performance of your influencer campaigns and adapt your strategies based on the insights gained. Keep up with industry trends and evolving audience preferences to stay relevant and maintain the effectiveness of your influencer marketing efforts.
Influencer marketing can be a game-changer for brands seeking to expand their reach and connect with their target audience. By following these steps and crafting authentic collaborations, you can harness the power of influencer marketing to drive brand growth and achieve your marketing objectives.