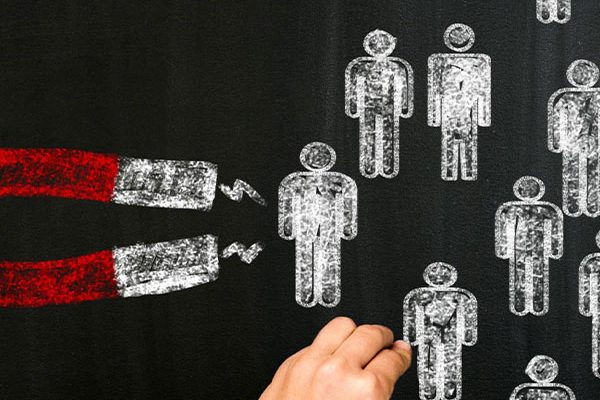 What is Email Marketing? – The Ultimate Guide
This beginner's guide will explain what email marketing is, how it works, and how to get started. By the end, you'll have a solid grasp of the basics along with the know-how to launch an effective email marketing strategy for your business. 🚀
Email marketing is the most profitable and cost-effective direct marketing channel, generating an average return on investment of $42 for every $1 spent.
For this reason alone, email should be a key pillar of your digital marketing strategy. Not doing any email marketing is like leaving money laying on the table. 💸
But if you're a bit confused about where to start, that's totally normal. Email is a vast discipline. It's easy for beginners to get lost in a sea of tools, techniques, and terminology.
To learn more, stick around for everything you need to know about email marketing:
What is email marketing?
Why email marketing is important
Benefits of email marketing
How to do email marketing
What is Email Marketing?
Email marketing is a direct marketing channel that lets businesses share new products, sales, and updates with customers on their contact lists. Its high ROI makes it crucial to most businesses' overall inbound strategy.
Modern email marketing has moved away from one-size-fits-all mass mailings and instead focuses on consent, segmentation, and personalization. This may sound time-consuming, but marketing automation handles most of the heavy lifting for you. In the long run, a well-designed email marketing strategy not only drives sales, but helps build a community around your brand.
Types of marketing emails
Marketing emails can be promotional, informational, or serve a specific purpose in the buyer journey.
Promotional emails
Email marketing campaigns are used to promote special offers, new product releases, gated content like eBooks and webinars, and your brand at large. A campaign could consist of 3-10 emails sent over several days or weeks.
Promotional emails have a clear call-to-action — CTA, for short. The CTA represents the specific action you want the reader to take, whether it's visiting a page on your website or using a coupon to make a purchase.
Your business's sales and marketing rhythm typically determine how often you send this type of marketing email. During crucial periods like Black Friday, you may be sending multiple promotional emails in the same 24-hour period. During slower periods in the marketing calendar, there may be a few weeks between your promotional campaigns.
Informational emails
Newsletters: A newsletter, as the name suggests, shares news related to your business. Think: new milestones reached, new product capabilities, or featuring valuable content like case studies. Sent at regular intervals — weekly, bi-weekly, monthly — newsletters help maintain consistent touch points with your email subscribers.
But did you know newsletters don't just have to be about news? As email expert Ann Handley says, focus on the letter aspect. Imagine you're writing a one-on-one letter to your subscribers about something that interests them.
Simply put, a newsletter is an opportunity to share insights, thoughts, tips — whatever brings the most value to your audience.
Announcements: Email is the perfect way to inform customers of company announcements, new product releases, changes to the service, etc.
More often than not, email is the go-to channel for important messages. If there's a glitch on your website, shipping delays, or an outage in your system/software, updating your contacts via email is the best way to maintain communication. It's secure, instant, and can match the formal tone of even the most important announcements.
Re-engagement emails
Another important type of marketing email is the re-engagement email. As the name suggests, re-engagement emails help reconnect with customers or subscribers who haven't been active lately.
Why Email Marketing Is Important
Email isn't a new technology. In fact, it was one of the very first means of digital communication to arrive back in 1971. But at 50 years old, email marketing is used today more than ever before.
You may be thinking, "Do people really still use email? Isn't social media where it's at for marketing today?" While it's true that social media is an important channel for any digital marketing strategy, email has several advantages.
First, email marketing campaigns can be personalized to a greater extent than those on social media. Next, costs are considerably lower than for other channels, especially considering the reach and conversion rate associated with email marketing. This is part of what makes email marketing so ideal for small businesses.
Finally, what makes email marketing so powerful and lucrative is that it gives you direct, individual access to your audience's inboxes.
Still don't believe us? Let's take a look at the numbers:
In 2020, there were over 4 billion global email users.
80% of Americans check their email at least once per day, with nearly a quarter of them checking their personal email several times a day.
62% of consumers ranked email in their top preferred communication channels with small businesses.
Given the figures, not having an email marketing strategy means missing out on sales opportunities and the chance to build lasting customer relationships.
The Benefits of Email Marketing
From order confirmations to newsletters, emails are an essential part of the growth and management of your business.
Email marketing helps you achieve three key objectives:
1. Conversions (selling your products and services)
Launching a sale or promotion? You can send your subscribers an email marketing campaign to drive sales. In addition, try using these email marketing techniques to further boost conversions:
Personalized coupons or special offers for subscribers' birthdays/anniversaries, in welcome emails, and as a way to re-engage your audience.
Abandoned cart emails triggered whenever a visitor adds an item in their cart but doesn't check out.
2. Brand awareness
What's great about email is that it lets you reach someone directly. It's one-to-one communication at its best. And people don't just let anyone into their inbox these days. It's a curated space reserved for favorite brands and publications.
Showing up in someone's email inbox will help your brand stay current in the minds of subscribers. A personalized marketing email is more impactful than a social media post where you can't be sure if someone has actually seen your message.
One of the major benefits of email marketing is its scalability. This means that emails can be sent to a large number of recipients while remaining cost-effective (compared to other marketing channels).
3. Customer loyalty
Email drives customer loyalty at every stage of the buyer journey: lead-nurturing, conversion, onboarding, retention. As well, email marketing is a necessary tool to use alongside sales CRM systems to streamline communication.
It's truly a powerful way to build a community, as discussed in our guide to building relationships with email.
How to Do Email Marketing
Businesses use what's known as email service providers (ESP) to send marketing emails.
An email service provider is a software that sends and manages email marketing campaigns.
It's also referred to as an email marketing platform, email marketing tool, email marketing service, or email marketing software.
Now you might be wondering, can't I just send marketing emails with my regular inbox provider? Do I really need to pay for a product on top of that?
Technically, it's possible. (We even explain how in our guide to sending mass email with Gmail.) Beware, though. You're likely to run into problems with limited email bandwidth, design, and more importantly, email deliverability. Here's why: Internet Service Providers (ISPs) like Gmail, Outlook, Yahoo, etc. are designed for personal use — not for email blasts. Although they're free to use, they're not free bulk email senders. So when a mass email is sent from an ISP, it's easily flagged by spam filters and your account can be disabled for suspicious activity.
ESPs, on the other hand, have the necessary infrastructure in place to ensure good email deliverability rates — i.e., the ability to land emails in your subscribers' inboxes. If you want to set yourself up for email marketing success from day one, get yourself a dedicated email marketing service.
How to choose an email service provider
With hundreds of ESPs on the market, it's hard to know which one is right for your business.
Here are some questions to help narrow down your options:
What's your budget? If it's very limited, then cheap email marketing services should be your starting point.
What kind of emails do you plan to send, and how often? That will give you an idea of your required email volume (i.e. number of email sent).
If you've already got a list of opt-in contacts, how many are there?
What's your skill level when it comes to designing emails? If you're a complete beginner, you'll want a drag-and-drop email editor. Email templates will also come in handy. On the other hand, if you prefer to code emails from scratch, you'll be on the lookout for an HTML editor.
Do you plan to set up automated email workflows? See what the ESP offers in terms of email marketing automation. Some solutions only offer basic autoresponders.
If your business communicates with different buyer personas, what contact list segmentation capabilities are offered?
Will your business be sending transactional emails? (Note that these are not considered email marketing.) Some folks like to manage these emails with a separate service, while others prefer all emails under the same roof with a tool.
It's also a good idea to consider your future needs. Found an ESP you like? Do some simulations: "If my list grows to x, how much will this ESP cost? If I want to add x to my strategy, does this ESP have the feature set to support me? What sort of integrations or apps will I be able to add on?"
Optimism for the future is a good thing, but don't get carried away. Of course, stay focused on the essentials for now.
How much does email marketing cost?
Email marketing costs can vary widely depending on the size of your email list, the quantity of emails you send, the level of support you need, and the technical specifications you're looking for.
For some, free email marketing plans offer more than enough functionality. For others, email marketing can cost hundreds or thousands of dollars per month.
As you're exploring different options, you'll notice most providers base their pricing on the number of contacts on your email list. This pricing model can be attractive to those just starting out, but costs rise considerably once your list grows.
But growing your subscriber base is the whole point of email marketing!
You can't send email campaigns without anyone to send them to, so it's time to start building a list of engaged, opt-in subscribers.
Yes, that's right — opt-in. Because here's the thing about email contacts:
Everyone on your email list needs to have given their express permission to be there.
What does that mean?
It means they agreed to receive emails from you when they entered their email address into an email signup form on your blog, website, landing pages, social media, or anywhere else. In email terms, this consent is referred to as an "opt-in." ("Opting out" would be an unsubscribe.)
Permission-based marketing is essential to conform to data protection laws and safeguard the integrity of your brand. After all, nobody likes a spammer.
Because this is a pretty non-negotiable part of email marketing, most ESPs let you create signup forms to organically grow your subscriber list. Here are some tried-and-tested ways to organically grow your email list:
Add signup forms to your website and other places
Place your email subscription form in highly visible places where people will definitely see it.
Typical subscription form hotspots include blog posts, the homepage, and a contact page. Creating a pop-up form on your website can be a good idea, too. Just make sure not to disrupt the user experience too much. Pop-ups that prevent visitors from using your site can be big deterrents! (Think of your signup form placement like your call-to-action placement.)
Use lead magnets
Nothing makes a list grow faster than premium content.
Guarded content like ebooks, reports, checklists, or infographics are great ways to grow your contact list. Visitors get valuable content in exchange for joining your newsletter list. It's a win-win! Check out these content marketing hacks for more ideas and inspiration!
Special offers and discounts are a great way to get people onto your list, too. For example, clothing brand Mango offers 10% off your first order when you subscribe to their newsletter.